Internet is the first place where I came to know about Essential Oils. I read about it and came to know that it is one very famous product these days and it is beneficial for most type of pains, different moods, cleaning, weight loss, sleep and what not. Essential oils are available for Dogs and Cats too. After reading few things about essentials oils I wanted to try it too. But I used to think that these things are not for ordinary people like me. I used to believe this is a fancy product for fancy people. Also I thought once I start using it I might get addicted to it 🙂
Between all these thoughts, one day a Young Living Essential Oils Independent distributer approached me. I loved the way she cleared all my doubts and I agreed to try some Young Living Essential Oil samples. These are the samples I received: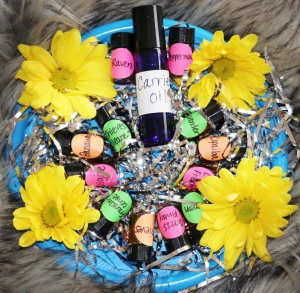 Disclaimer: Before moving further I would like to mention that this post is not for any promotion and does not include any affiliate links. I do not get paid to write this review. All opinions are mine and we all have different bodies so what worked for me may not work for you. I chose to give Jill Davis's reference here because she is amazing at what she do. If you would like to order your starter kit, contact her on instagram @jill.r.davis.
What are Essential Oils?– An essential oil is concentrated liquid containing volatile aroma compounds from plant.  They are called essential in a way that it contains the essence of plant's fragrance. They are used in perfumes, oils, soaps, aromatherapy, flavoring food & drinks and a form of alternative medicine in which healing effect are ascribed to aromatic compounds. Does that sound too technical? If yes then consider it as a regular oil, which can do wonders in almost every type of lifestyle and they smell amazing.
My Experience with Young Living Essential Oil– You can buy essential oils in a store or online. But how will you decide which brand to choose. Lucky me that I didn't have to go through this process and I got to try Young living essential oils as a beginner. The major and primary factor to determine is quality and Young Living Essential Oils are a good quality product.
 Which Essential Oils I tried:I tried 12 samples of their best collection. It is a mix & match of essentials oils that can be used as relaxing agent, muscle relaxant, food and drink flavoring, cleaning agents and much more. Below is the insight of what I got and my review for the few of them: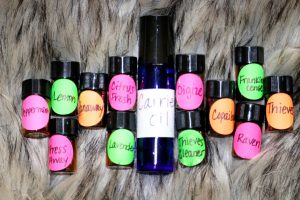 Lavender Essential Oil– It is one of the most versatile essential oil and one of my favorites. I used it as room freshener and it really helped in good sleep.
Lemon Essential Oil– The easiest way to use it to add drop or two in water(glass container only) and enjoy refreshing water. But who wants to drink oil? Sound eww right? My husband is always in for health and stuff. So he tried it and not a big fan of it now. It's not like this was harmful but he didn't feel any special energy or something so Lemon Essential Oil is not our kind of thing.
Raven Essential Oil– I rubbed it on throat and it provides cooling sensation that provide spa like aroma. I tried it last week and liked it.
Peppermint Essential Oil– It promotes and enhances healthy digestive and intestinal functions. I Prefer Raven over this one.
Frankincense Essential Oil– I tried it for massage once and yes it works. Though I am not sure it was the massage or it was the oil but it felt great.
Thieves Essential Oil– This one was for healthy immune system. Just a drop in honey or tea and you all good. I tried it with honey and the effects of health immune system takes time to build. So I am hoping this will work 🙂
DiGize Essential Oil– This is for digestive support system as it's a blend of Tarragon, ginger, peppermint, juniper, fennel, anise, patchouli and lemongrass.
Citrus Fresh Essential Oil– Add a drop in you water or apply on your wrists, heart or ears to enhance your mood, boost clarity and mental focus.
Thieves Cleaner Essential Oil – I mixed the sample with water and placed in spray bottle. It can clean literally anything. It has no nasty chemical so my daughter was able to help too.
I enjoyed my samples and loved few of them. They are good and do what they are supposed to do. I just mentioned few ways to use these oils and there are many more ways too. Give it a try if you are interested in trying out any of it. If you have ever used any essential oil I would love to hear your experience. If not, would you give it a try? Share your thoughts in comments below.