We received our first subscription box in July 2018. It's a bookroo subscription box for toddler girl. Today I am going to share my honest review about bookroo subscription box and the picture below is my daughter's first reaction when she opened the package and saw her new book. Don't forget to watch the video at the end.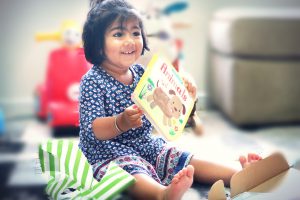 Discount Code: Before moving further I would like to share a discount code for my readers. If you want to buy their box you can use code 'JINSCRIBE' for 15% off.
Disclaimer: This post does not contain referral/affiliate links. If you buy using this code, we will not earn anything. It's an add on for our readers.
About Bookroo: Bookroo is a books subscription box for ages 0 to 10 years. You just tell them your kid's age and you get different books each month. If you have kids of different age groups, you can try their alternating subscription boxes too. Bookroo offers board books, Picture books and chapter books.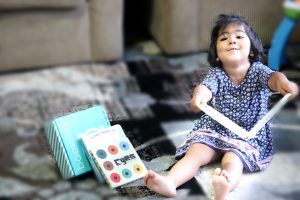 Books I received: I received Bookroo's July Subscription Box and this is the Animal themed Box. It had three board books, one is touch and feel animals ($14.95 retail value) and second one is for animal's eyes ($9.99 retail value) and third is for animobiles ($8 retail value) . One bookroo box costs you around $25 per month (including shipping) so it's a wonderful deal.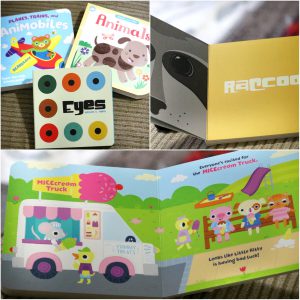 Packing and Quality: The subscription box came in perfect size bookroo box. All the books were gift wrapped in beautiful papers (which can be recycled). The wrapping papers were beautiful and bright.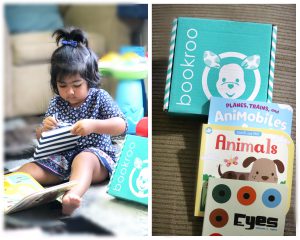 My daughter enjoyed opening the books. The quality of board books is amazing. Bookroo includes an insert to give a description of each book and a link for some extension activities for kids. I still have to explore some of their ideas.
What impressed me (Yeah you got it, I was impressed) most? I loved the 'Animals' book Bookroo choose for my box. The animals book shows animal's skin with special textures attached to animals. It's fun and interesting for my daughter to understand animal skins because of these touchable special textures.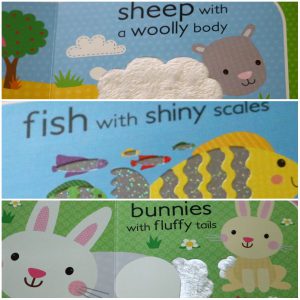 Bookroo made the subscription box as personalized as they can and their detailing of products is amazing.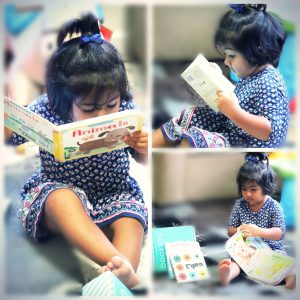 My daughter is not a big lover of books but she is a good learner. She really put some effort in reading the books .She loved touch and feel animal book the most and she tried to identify many of them.
For me, Bookroo subscription box is perfect example of learning with fun and we surely recommend it. We had good time reading the books together and my daughter really enjoyed it.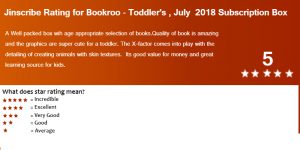 I gave it a full 5 star because I didn't find any flaw to cut out on anything.
Have you tried bookroo subscription box? What do you think about it? Leave a comment and share this post if you would like someone to buy it.