When you are pregnant, there is a big list in mind. We try to make sure that we have everything we need for our baby. We even buy those things which are not necessary but we want to buy. In the excitement of welcoming a baby we sometimes forget about our needs. Along with baby stuff, we should buy few things which helps to make new mom's life little easier. I have listed five things which I didn't buy initially and I regret the delay because each and every thing here made my mothering struggle easier.
Nursing Pillow: For all the breastfeeding moms, this is a blessing. Till the time I didn't know about it I had problems holding my baby for an easy and comfortable breastfeeding position. Once I bought the Nursing pillow, I didn't have to worry about holding the baby right. Nursing pillow is wrapped around your waist. You get support for your hand and your baby gets to lay down in comfortable position. Win win for both 🙂 . Make sure you buy a good quality nursing pillow. I used Boppy pillows and it's amazing. Even if you are not breastfeeding, nursing pillow can be used for helping baby sit or for tummy time. My baby still loves sitting with the nursing pillow.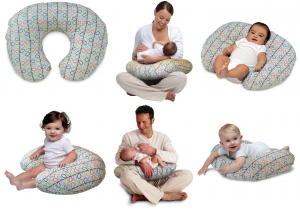 Nursing Clothes: We buy so many maternity wear but don't think about the phase after that. Nursing clothes makes breastfeeding easy. Nursing clothes like Nursing bra, nursing tops, nursing scarf and nursing dresses really helps. Lucky us that we can choose between so many available options. Out of so many types of nursing clothes I would say nursing bra and tanks are must haves. These are the foundation of your nursing wardrobe. Nursing clothes are useful not just for breastfeeding outdoors but it makes breastfeeding convenient even at home. So make sure to add it in your shopping list.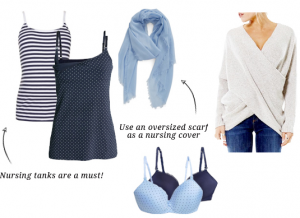 Night Light: Night light? Does this sound strange? I hope not. Because this is going to be the most important thing for you when your baby arrives. No matter how much tired you are with a long day of being a new mom, you need to wake up multiple times at night for feeding your baby or for changing the diapers.  So do add a not so small and not so big night light in your list. Trust me you will be using it just to watch your baby sleeping 🙂 .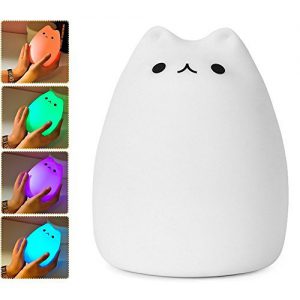 Diaper organizer: You must have diapers, wipes, diaper rash cream, baby cream, lotion etc in your list. But did you think about where are you going to keep them? As per my experience, we moms don't have much time when the little ones are ready to get cleaned and if the baby is like my girl then diaper changing is nothing less than a wrestling match. Having all the things at one place helps a lot. In the emergency situations, you can't run here n there. It's a good idea to keep baby essentials handy.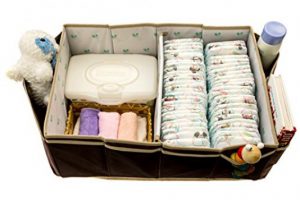 Humidifier: One thing that troubles every mom is a baby suffering from cold n cough. Doctors don't prescribe any medicine for it. Humidifier works great in this situation. Humidifier combats dry air and helps to remove allergens and bacteria from the air. Humidifier is no magic but it helps when your little one is fighting a cold or has a stuffy nose.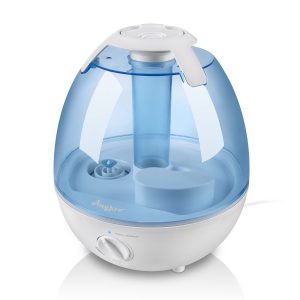 I came up with this list as per my experience of being a new mom. All of these are must haves for new moms. Have you considered these things while preparing your baby registry? Except clothes, toys and diapers what do you think is important to buy when you are expecting? Would love to hear about more amazing things. Share this list with someone who is pregnant and subscribe to Jinscribe for more posts.
SaveSaveSaveSave
SaveSave
SaveSave
SaveSave
SaveSave
SaveSave
SaveSave
SaveSave
SaveSave
SaveSave
SaveSave
SaveSave
SaveSave
SaveSave
SaveSave