Summer is almost gone and you can see stores have already started displaying coats instead of sleeveless tops. However there are still few weeks to enjoy the sun and wear your summer favorites. Last week we had our last pool party of this season and that made me realized that I need to wait for so many months to have this season back. This is Jianna's first summer when she started walking and I could not stop myself from buying all different styles for her. Picking up the outfits for little one is so much fun. My girl is 12 months old so I had to keep things comfortable. Summer is the hottest season, but in case of little girls there is no use of keeping the hotness quotient in mind. No matter what they wear they will always be cute :). Same is the case with my little doll.
There are lot of styles and types of clothes for kids, especially for girls. But comfort is more important than making them look adorable, so when I choose my girl's clothes I try to balance both. In today's blog I am sharing my favorite summer casual looks and must haves for your little girl's wardrobe.
1.Frock / One Piece Dress: Call it a frock or dress. This one is my favorite style because this is the most girly outfits for girls. I feel like awwww when Jianna wears dresses. Casual dress (like the one in picture) can be worn at home and they are perfect even if you are going for family dinner or meeting some friends.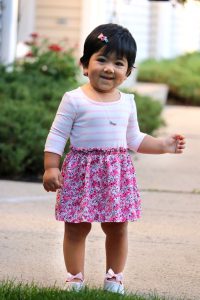 This season was all about cut shoulder tops .It's very popular for kids and grownups, so if you don't already have it, get one for your girl. Off shoulder dresses are also in trend.Both of these styles keeps your girl cool in hot summer and style quotient is also 100 percent.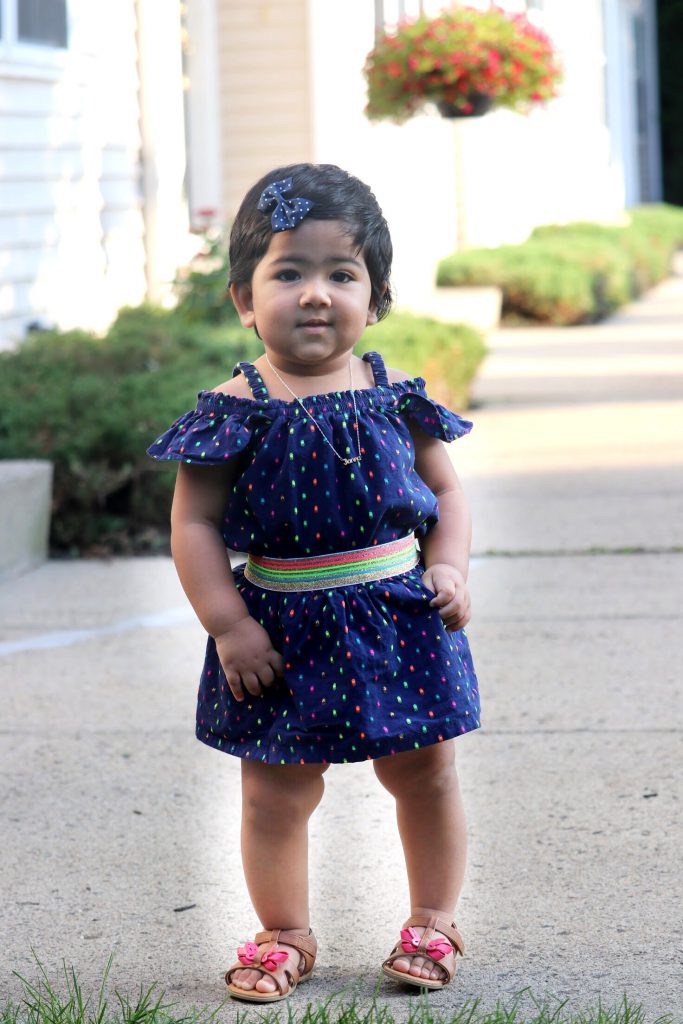 2.Colorful Shorts: This summer it's all about colors especially Neon. It gives a punch of colors to your wardrobe. So I decided to go for colorful shorts instead of the regular Denim Ones. Pick a color from your favorite hue and you will make your little girl look brighter. Little tip from my side is: try to pair Neon with some neutral color for the best outcome. Shorts are must haves for summer because they are comfortable and you can make many different dresses with one short and multiple tops.
3.Romper: Rompers are always a popular choice for summers, but now they are available in countless styles and prints. My favorite prints for summer rompers are: fruits and flowers. So I bought the flower one. Rompers are perfect for warm weather. It can be worn for picnics, play dates at park or even at home. Your little girl will love to romp around in this cute outfit.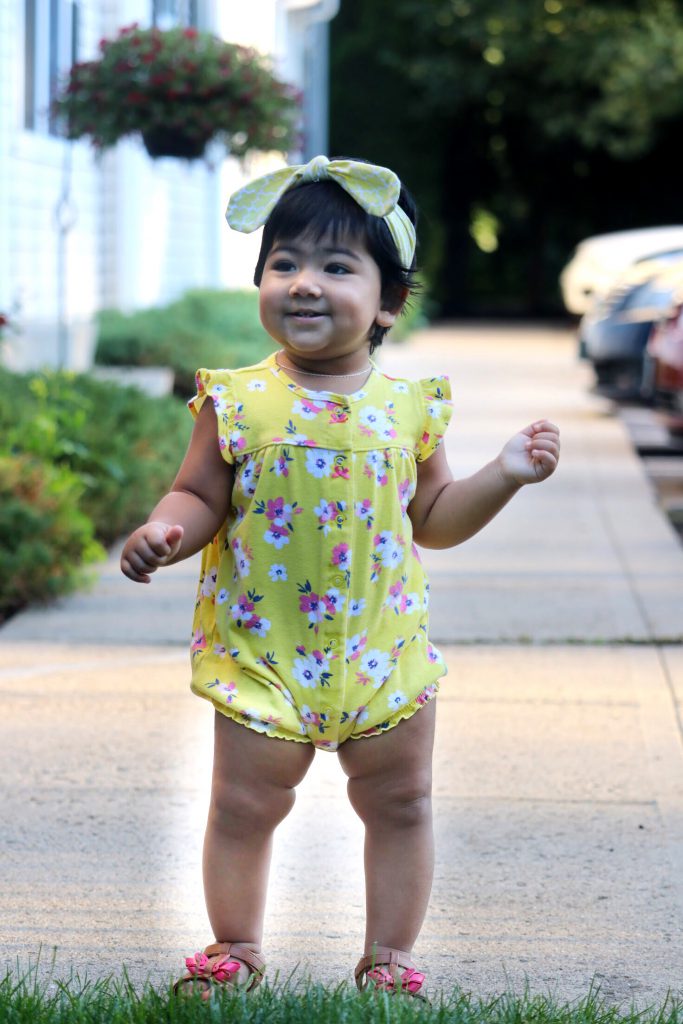 4.Dungaree: Whether you like cottons or the traditional denim ones, you're sure to find a piece that's right for your baby. Dungaree can be worn with simple tees or Polos. Dungaree is one common style for boys and girls and it looks smart on both. You can select full length or short ones. All depending on your choice and style. Jianna wore both styles this summer.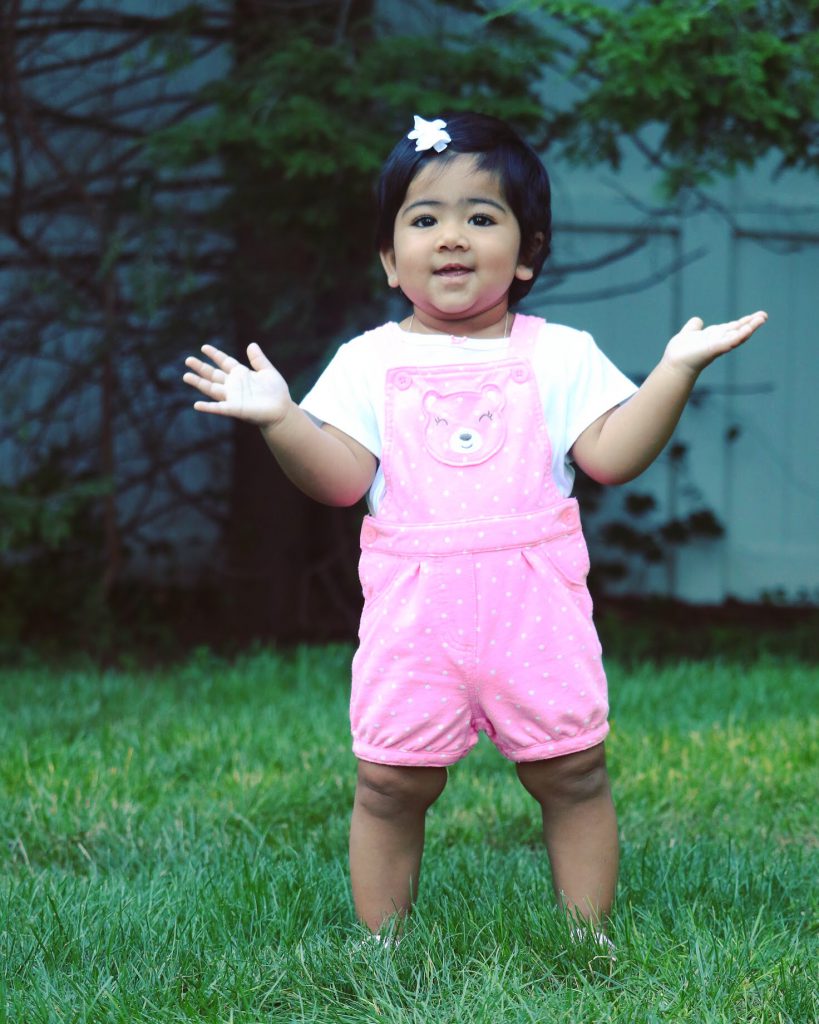 5.Mini Skirts: Ok. First look at the picture and tell doesn't she look like a babe? Here I paired the skirt with onesie. I love watching her walk in this tutu kind of mini skirt. This is perfect for daily wear and for little outings too. Skirts are must haves for summer. Skirts like this can be used in different seasons too. Imagine wearing it over beautiful leggings for that flare. I am going to try this for sure.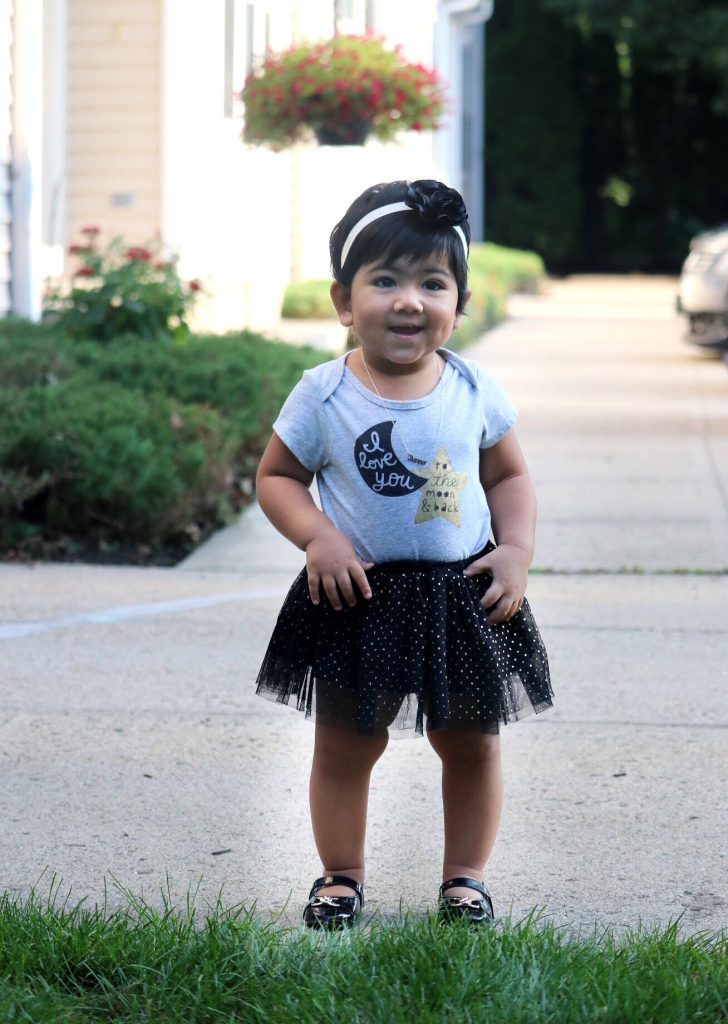 All the above mentioned styles are easy to wear and perfect for hot season. No matter what your style quotient is, you must try these must haves at least ones for your girl and share which one is your favorite look. Are you a fashionista kind of mom or you just grab the basics and ready to go? If you like these summer looks then share our blog and subscribe for future posts.
SaveSave
SaveSave
SaveSave
SaveSave
SaveSave
SaveSaveSaveSave
SaveSave
SaveSaveSaveSave
SaveSave
SaveSave
SaveSaveSaveSave
SaveSave
SaveSave
SaveSave