If you are a mom who likes to dress your kiddo that makes them standout in crowd, then Doodle Pants is the shop for you. I am sure every mom have seen atleast one or two kids wearing the same clothes as your kid in crowded places, in grocery shops or even on instagram 🙂 . When we are beautifully dressed, we feel more confident. When someone gives you a compliment, it brings a smile on your face. Same is with kids. They can feel that people are noticing them and they enjoy all the attention. I try to find different clothes for my girl, which can make her lovely personality more fun and unique. In this hunt, I came to know about doodle Pants and its creative clothes.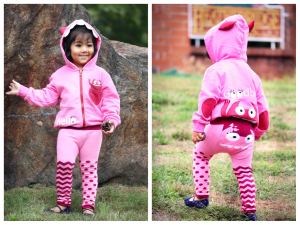 Discount Code: Before moving further I would like to share a discount code for my readers. If you want to buy doodle Pants clothes you can use code 'JINSCRIBE' for 20% off.
Disclaimer: This post does not contain referral/affiliate links. If you buy using this code, we will not earn anything. It's an add-on for our readers.
About Doodle Pants: It's an online clothing shop, run by a mom. "You can laugh or you can cry" is the message from its owner. From babies to toddlers they have a collection of uniquely designed clothes. Doodle pants is not just for kids, but now they have something for adults too. Their Leggings cut to fit over cloth diapers, shirts minus that scratchy tag babies hate, super cozy hooded bath towels and bodysuits with easy on/off snaps.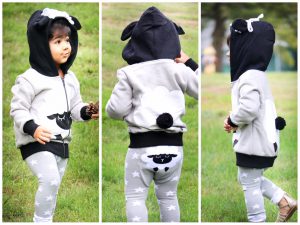 Uniqueness in every part of clothes: Doodle Pants clothing is not just about some designs on the front of t-shirt or a print on legging. Their clothes are unique and stylish from every corner. Look at this monster hoodie and legging set. From head to toe you can see something is there. It makes the overall look so clean and smart.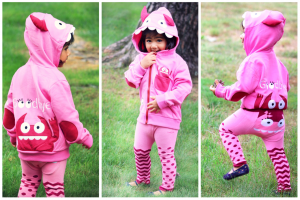 For this cow hoodie and legging set, they didn't even miss adding the little tail. Isn't it creative? All of the adorable hoodies features a fun graphic that will have little ones smiling every time they put it on. Doodle pants clothes are more cuter than they look in pictures.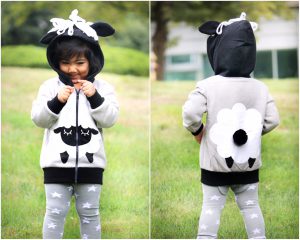 Easy to wear/comfort: Doodle pants clothes are easy to wear. Their hoodies can slip overhead and can be  matched with any bottoms for fun, casual comfort. Their leggings are perfect for slipping over even the bulkiest diapers, with room to scrunch or stretch in the legs as your kiddo grows. See how easy it is to play in this comfortable set.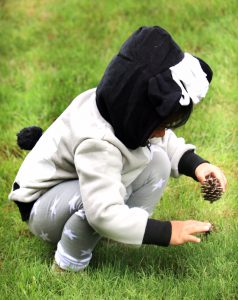 Quality: We have seen that people compromise on quality to make things creative but doodle pants made sure that they balance creativity and quality. Their material is of amazing quality and its perfect for our kid's soft skin. As Fall is here, I know these hoodies are going to be my first choice when going out. It's warm enough to keep my daughter cozy in cool fall nights.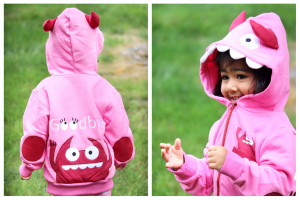 What are your favorite places to buy clothes for kids? Do you love unique comfortable clothes or you prefer the daily simple stuff. Did you like these hoodie and legging sets? Share your thoughts in comments below.